Kids often fear that their parents may leave them in the exam room and wait in another room. The fear of separation from the parent during mysterious examinations is most common in kids under 7 years old. Reassure your child that you'll be beside him or her and that the procedure is truly necessary to fix or find out how to fix the problem.
Kids may worry that a part of the exam or a medical procedure will hurt. They especially fear they may need an injection. You can explain some of the procedures and their purpose in gentle language, appropriate to your child's age level. Your child will feel more secure if he or she understands what's going to take place and why it's necessary.
Some kids' concerns may be about the doctor's manner. A kid may misinterpret qualities such as speed, efficiency and view them as sternness, dislike, or rejection; Of course, you want a doctor who's knowledgeable and competent. However, you also want a doctor who understands children's needs and fears and who communicates easily with children, in a friendly manner. Another way is to connect the doctor's visit with something pleasant and the kids may actually look forward to the next time.
Kids may believe that their illness or condition is punishment for something they've done or neglected to do. Kids who feel guilty may also believe that examinations and medical procedures are part of their punishment. Discuss the illness or condition in neutral language and reassure your child that it isn't his or her fault.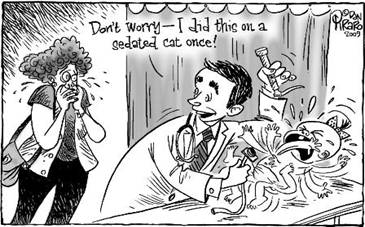 Your Baby checkup
Is my child developing normally?
what are the vaccinations that he should have taken until now?
Generate a report for my baby.
Birthdate *
Track Your Baby Vaccinations
Receive reminders by email for the Vaccination timing
Find Your Baby name
Mohandessin
21 Batal Ahmed Abdel Aziz St, 3rd floor
Telephones
01002195777
01000012400
0233048350
Beverly Hills
Beverly Hills, Building 29 services, behind Super Market Al Mokhtar, floor 1.
Telephones
El Tagamo3
Tagamo3, Silver star mall, first floor,
Telephones
Al Sheikh Zayed
Al Sheikh Zayed - Entrance 2,Downtown Mall - In-front of Spectra ,First Floor - Clinic 113
Telephones