Tips to prepare our older kids for the new upcoming baby
A new baby brings both joy and challenge to the family. All sorts of questions come up: How do we tell our older children? Will they be jealous of the new baby? How can we help them cope?
Children of different ages will react in a different way to a new baby. Knowing what to expect from each age group will make it easier to handle the changes.
Children of this age will not quiet get the meaning of having a new brother or sister.
Let your child hear you talk about the "new baby" and feel your excitement. May be he/she won't get why you are excited, but your feelings will spread and he/she will feel excited too.
Look at picture books about a new baby. Your child will become familiar with words like "sister," "brother," and "new baby."
At this age, your child is still very attached to you and does not yet understand how to share you with others. Here are some suggestions that may help ease your preschooler into being a big brother or big sister.
As for timing, wait a while before telling your preschooler about the baby. Explain it when you start buying baby clothes or if he starts asking about mom's growing "stomach." Picture books for preschoolers can be very helpful. Try to tell your child before he hears about the new baby from someone else.
How much detail should you offer? Let your child's questions be your guide. For a young child, try to attach the coming birth to something other than a specific date as in "when the leaves on the trees are getting green" . A toddler, for example, probably can take in no more than "the baby is growing in a special place inside Mommy and will come out when it's big enough." A bright preschooler may insist on knowing all the details. Again, there are helpful books available for parents and children about what it's like to have a baby brother or baby sister, many of which are designed to be read together.
Be honest. Explain that the baby will be cute and cuddly but will also cry and take a lot of your time and attention. Also, make sure that your older child knows that it may be a while before he can play with the new baby.
Involve your preschooler in planning for the baby. This will make him less jealous. Let him shop with you for baby items. Show him his own baby pictures. Buy your child (boy or girl) a doll so he can take care of "his" baby.
Prepare your child for when you are in the hospital. Set plans, discuss and explain them so kids know what to expect when the day arrives.
When the new baby arrives, try to do something special for your older child to reassure her she is still loved. Special gift; letting her spend some time alone with dad; or taking her someplace special. You may also want to have a supply of small gifts to hand out when visitors bring presents to the baby only. It's best not to overdo the gifts though otherwise you are sending a message of an apology for bringing home an intruder.
Ask family and friends to spend a little time with your older child when they come to see the new baby.
Time major changes in your child's routine. If older kids are approaching a major milestone, like potty training or moving from a crib to a bed, try to make those changes before your due date or postpone them until after the baby has been home for a while.
Expect your child to regress a little. For example, your toilet-trained child might suddenly start having "accidents," or he might want to take a bottle. The best way to handle regressive behavior is to go along with it patiently and without showing anger or dissatisfaction; it will go by. Be generous with praise for any mature behavior, and reward it with grown-up privileges, such as staying up a bit later than usual or going on an important task with Daddy.
Set aside special time for your older child. Read, play games, listen to music, or simply talk together.
Older than 5 years of age
Children older than 5 years are usually not as vulnerable as younger children are when it comes to new baby. However, they may dislike the attention the new baby gets. To prepare your school-aged child for a new baby.
Tell your child what is happening in language he/she can understand. Explain what having a new baby means and what changes may influence him/her—both the good and the not so good. Use the children terms -- saying, "You will be a big sister," instead of "The baby will love you," for example. Refer to the baby as "ours," not "mine,"
Have your older child help get things ready for the new baby by setting up up the baby's room, picking out clothes, or buying diapers.
If possible, have your older child come to the hospital soon after the baby is born so he/she feels part of the growing family.
When you bring the new baby home, make your older child feel that she has a role to play in caring for the baby. Praise her when she is gentle and loving toward the baby. Be sure your child understands she must never try to pick up or carry the baby without your permission. You need to watch the child closely and lay down a straight-forward rule that the baby must not be hurt. This may be one of the rare times you choose to use strong discipline.
If a new baby means the child will move to a big bed or another bedroom, make the change well ahead of time so your older child interprets it as growing up, not being pushed out.
Do not overlook your older child's needs and activities. Make an effort to spend some time alone with him/her each day; use that as a chance to remind her how special she is.
Try to have toys on hand so that when you feed the baby you won't get interrupted and you won't worry about an older child feeling left out.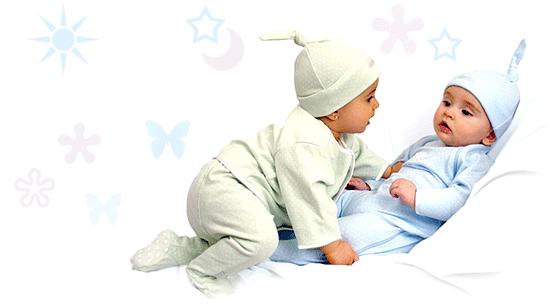 Your Baby checkup
Is my child developing normally?
what are the vaccinations that he should have taken until now?
Generate a report for my baby.
Birthdate *
Track Your Baby Vaccinations
Receive reminders by email for the Vaccination timing
Find Your Baby name
Mohandessin
21 Batal Ahmed Abdel Aziz St, 3rd floor
Telephones
01002195777
01000012400
0233048350
Beverly Hills
Beverly Hills, Building 29 services, behind Super Market Al Mokhtar, floor 1.
Telephones
El Tagamo3
Tagamo3, Silver star mall, first floor,
Telephones
Al Sheikh Zayed
Al Sheikh Zayed - Entrance 2,Downtown Mall - In-front of Spectra ,First Floor - Clinic 113
Telephones