Parenting and Helping Giftedness
As parents of an academically gifted child, you can make a difference in your child's adjustment to school and later life. Remember — you are your child's most powerful and passionate advocate. By staying abreast of your child's situation at school and his social life, and being poised to intervene when necessary, you can help ensure that his school years will be happy and productive, and that he will fulfill his great potential.

What you can do to help your gifted child
If you find that your child is gifted, make an appointment to speak with your child's teacher, and with a school counselor and principal. But before you meet, learn all you can about your child's abilities — the tests he took and how he performed on them — so you can talk in detail about his relative strengths and weaknesses. You will also need to find out about the programs available to him both in school and out.
Step 1: Keeping Your Child Challenged
As a parent of a gifted child, you want to know how you can help your child stay engaged with learning.
Keep in mind that joy and interest are the fuel for good learning and help make it possible for one to persevere when the going gets tough.
Although it can take a lot of parent time and energy, learning adventures are what keep everyone's brain cells active. Many parents look for subjects in which their child does well in school: science, math, or reading. Yet, finding out what interests a child can be a powerful key that will unlock a lifetime of learning possibilities.
Helping your child find and pursue a strong interest area will not only offer a rewarding outlet with multiple benefits, but could also be a way for him/her to learn the value of persistence and effort.
Step 2: Discovering Interests
For some children, the world is so full of exciting things to explore; it seems they change interests almost as regularly as socks. On the other end of the spectrum are children who continue to pursue the same topic with unrelenting intensity. But what can you do if your child doesn't fit either of these profiles and sits back passively not expressing excitement for anything in particular, except maybe video games?
In a study of parental influence in female U.S. Olympians, we learned how important it is for children to receive multiple opportunities to try a variety of activities. One of the most powerful roles the parents played for these elite athletes was that of "opportunity maker." Rather than forcing an agenda, these parents continually searched for new and different things to investigate, and then made it possible for their children to experiment. The parents weren't experts in the subject areas, but through this process of experimentation, their children were able to find an activity that was both something they liked to do, and something they found they were good at doing. The Olympians made it clear that the heart of reaching their elite level depended on perseverance and, because they liked what they did, they were able to maintain the task commitment required.
Step 3: Linking Interests to School
Interest areas provide natural learning opportunities. In fact, a child could receive a complete education through the guided pursuit of his/her interests. For example, consider a child who shows an interest in basketball. Think of the many ways you can link this interest to academics, while supporting and encouraging the child's love of the sport. Plan to watch a specific game together. In preparation, investigate the two teams. Where are they from? How long have the teams existed?
Where are the team members from? Spread out a large map and find the different hometowns. Questions like this can encourage the development of research skills. Then you and your child can take a trip to the library to follow up.
Looking at math is a natural with basketball. Scores, tallying, averages, statistics, there are a number of wonderful books for kids in this area. How about science and the physics of basketball? What about the playing field; its shape and dimensions? It's possible to incorporate history, geography, math, science, language, art and, of course, reading, among other subject areas... all by using your son or daughter's love of basketball as a start!
Scenario for linking the three steps together
How can you help your child stay connected with learning? First, look for general areas and patterns of interest. Think of ways for your child to learn more about this area outside of school, such as visiting people who work in those broad fields. You can also watch for exhibits, activities, and competitions. When you've taken a mini "field trip," ask questions about her impressions and continue to follow-up so you can help narrow the field. The energy comes when a child connects with a specific area within a broad field. Explore your community to see what opportunities might be available. Search through the local paper with your child to see what piques his/her curiosity. Be an opportunity maker. Ask questions, take time to notice reactions, and ask for opinions. What makes his eyes light up? What does she keep asking about? Fan a spark of curiosity into a flame. Help your child find an area where his/her interests and abilities intersect.
Check Also:
Sources:
American Academy of Pediatrics
www.babycenter.com
National Association for Gifted Children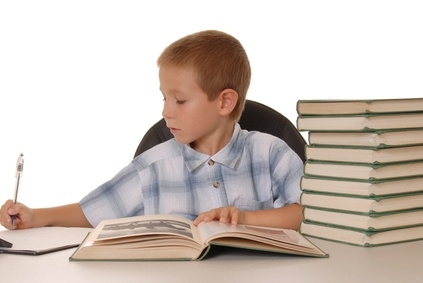 Your Baby checkup
Is my child developing normally?
what are the vaccinations that he should have taken until now?
Generate a report for my baby.
Birthdate *
Track Your Baby Vaccinations
Receive reminders by email for the Vaccination timing
Find Your Baby name
Mohandessin
21 Batal Ahmed Abdel Aziz St, 3rd floor
Telephones
01002195777
01000012400
0233048350
Beverly Hills
Beverly Hills, Building 29 services, behind Super Market Al Mokhtar, floor 1.
Telephones
El Tagamo3
Tagamo3, Silver star mall, first floor,
Telephones
Al Sheikh Zayed
Al Sheikh Zayed - Entrance 2,Downtown Mall - In-front of Spectra ,First Floor - Clinic 113
Telephones