Dealing with Picky Eaters
Picky eating is common during the toddler years, and it usually poses few health risks. If your child refuses to eat, avoids new foods, asks to eat the same foods over and over again or shows other signs of picky eating, the following pointers should help:
Stay calm. Becoming emotional in front of your child may reward their odd eating habits.
Stick to the routine and serve meals and snacks at about the same times every day.
Ask your child to help you select fruits, vegetables and other healthy foods. Encourage your child to help you rinse veggies or set the table.
Minimize distractions. Turn off the television and other electronic gadgets during meals.
Sneak diced or puréed vegetables and fruits into casseroles, muffins or sauces.
Add milk or dry skim milk powder to hot cereals, mashed potatoes or soups.
Serve meats and meat alternatives with tomato sauce or in soups or stews.
Be patient. Children will eat when they are hungry.
Don't get into the habit of cooking special meals for your child.
Seek support. Talk to your doctor or dietitian about your child's problem eating habits.
Feeding your baby or toddler is an opportunity for you to promote their well-being while teaching them the basics of healthy eating. Seize this opportunity by first breastfeeding and then offering high-quality foods from different food groups.



Source:
http://www.healthyalberta.com/HealthyEating/529.htm
http://www.mayoclinic.com/health/childrens-health/HQ01107/NSECTIONGROUP=2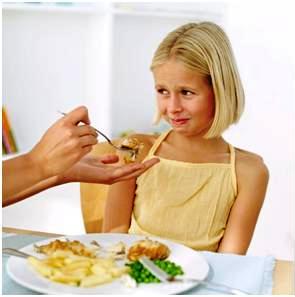 Your Baby checkup
Is my child developing normally?
what are the vaccinations that he should have taken until now?
Generate a report for my baby.
Birthdate *
Track Your Baby Vaccinations
Receive reminders by email for the Vaccination timing
Find Your Baby name
Mohandessin
21 Batal Ahmed Abdel Aziz St, 3rd floor
Telephones
01002195777
01000012400
0233048350
Beverly Hills
Beverly Hills, Building 29 services, behind Super Market Al Mokhtar, floor 1.
Telephones
El Tagamo3
Tagamo3, Silver star mall, first floor,
Telephones
Al Sheikh Zayed
Al Sheikh Zayed - Entrance 2,Downtown Mall - In-front of Spectra ,First Floor - Clinic 113
Telephones