Preventing Food Poisoning
Food poisoning is a serious health problem. It can cause severe illness and even death.
Food poisoning is frequently caused by bacteria from food that has been poorly handled, stored or cooked.
Symptoms of food poisoning can include nausea, stomach cramps, diarrhoea, fever, and headaches. Symptoms can occur within 30 minutes of eating, or a number of hours or days later. They can be mild or severe.
Certain people are more at risk from food poisoning. This includes young children, pregnant women, the elderly, and people with other illnesses.
General Guidelines to Prevent Food Poisoning
Make sure that food from animal sources (meat, dairy, eggs) is cooked thoroughly or pasteurized. Using a thermometer is recommended.
Avoid eating raw or undercooked meats and eggs. Check expiration dates on meats before purchasing and again before preparing.
Carefully select and prepare fish and shellfish to ensure quality and freshness.
If you are served an undercooked meat or egg product in a restaurant, send it back for further cooking. You should also ask for a new plate.
Be careful to keep juices or drippings from raw meat, poultry, shellfish, or eggs from contaminating other foods.
Do not leave eggs, meats, poultry, seafood, or milk for extended periods of time at room temperature. Promptly refrigerate leftovers and food prepared in advance.
Wash your hands, cutting boards, and knives with antibacterial soap and warm to hot water after handling raw meat, poultry, seafood, or eggs. Wooden cutting boards are not recommended since they can be harder to clean completely.
Avoid unpasteurized milk or foods made from unpasteurized milk.
Do not thaw foods at room temperature. Thaw foods in the refrigerator and use them promptly. Do not refreeze foods once they have been completely thawed.
Wash raw vegetables and fruits thoroughly before eating, especially those that will not be cooked. Avoid eating alfalfa sprouts until their safety can be assured. Methods to decontaminate alfalfa seeds and sprouts are being investigated.
If you are ill with diarrhea or vomiting, do not prepare food for others, especially infants, the elderly, and those with weakened immune systems since they are more vulnerable to infection.
Wash hands with soap after handling reptiles, birds, or after contact with human or pet feces.
Mother's milk is the safest food for young infants. Breast-feeding may prevent many foodborne illnesses and other health problems.
Those at high risk, such as pregnant women, people with weakened immune systems, infants, and the elderly should also:
Avoid soft cheeses such as feta, Brie, Camembert, blue-veined, and Mexican-style cheese. (Hard cheeses, processed cheeses, cream cheese, cottage cheese, and yogurt are safe.)
Cook foods until they are steaming hot, especially leftover foods or ready-to-eat foods, such as hot dogs, before eating.
Although the risk of foodborne disease associated with foods from deli counters is relatively low, pregnant women and people with weakened immune systems may choose to avoid these foods or thoroughly reheat cold cuts before eating.

Source: WebMD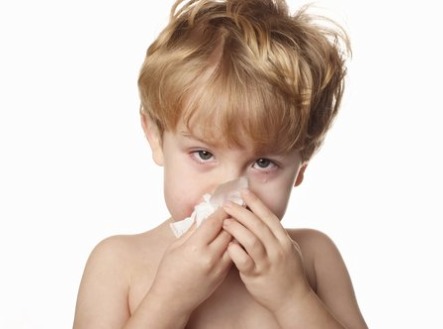 Your Baby checkup
Is my child developing normally?
what are the vaccinations that he should have taken until now?
Generate a report for my baby.
Birthdate *
Track Your Baby Vaccinations
Receive reminders by email for the Vaccination timing
Find Your Baby name
Mohandessin
21 Batal Ahmed Abdel Aziz St, 3rd floor
Telephones
01002195777
01000012400
0233048350
Beverly Hills
Beverly Hills, Building 29 services, behind Super Market Al Mokhtar, floor 1.
Telephones
El Tagamo3
Tagamo3, Silver star mall, first floor,
Telephones
Al Sheikh Zayed
Al Sheikh Zayed - Entrance 2,Downtown Mall - In-front of Spectra ,First Floor - Clinic 113
Telephones