Sun's UV Rays May Stop Spread Of Chickenpox
Dec 19, 2011-- Ultraviolet rays could help prevent the spread of the common childhood malady chickenpox, new research has shown.
The discovery, which suggests people in milder climates are more at risk of catching the disease, is hoped to lead to new ways of preventing chickenpox and its more severe relative, shingles.
Dr Phil Rice, virologist at St George's, University of London, found chickenpox is much less common in places with high UV ray levels.
UV light is known to inactivate some viruses, and Dr Rice believes his findings show UV rays could inactivate the varicella-zoster virus - responsible for chickenpox and shingles - on the skin before it transmits to another person.
Dr Rice examined data from 25 studies on varicella-zoster virus prevalence patterns in temperate and tropical areas across the globe.
He plotted the data against a range of climatic factors, to look at what might be the most likely causes of increased prevalence.
The data showed that, once other factors were ruled out, UV rays were the only factor to match the patterns in each country studied.
The moral of the story? Let your kids stop playing so many video games, watching so much television, sitting around on Facebook and go outside and play instead.

Source: BBC News Health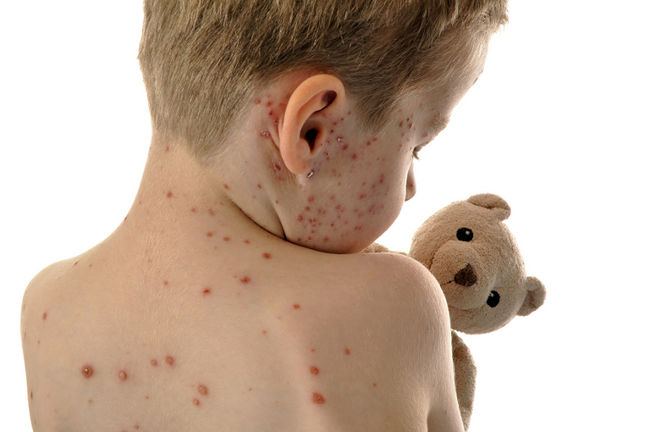 Your Baby checkup
Is my child developing normally?
what are the vaccinations that he should have taken until now?
Generate a report for my baby.
Birthdate *
Track Your Baby Vaccinations
Receive reminders by email for the Vaccination timing
Find Your Baby name
Mohandessin
21 Batal Ahmed Abdel Aziz St, 3rd floor
Telephones
01002195777
01000012400
0233048350
Beverly Hills
Beverly Hills, Building 29 services, behind Super Market Al Mokhtar, floor 1.
Telephones
El Tagamo3
Tagamo3, Silver star mall, first floor,
Telephones
Al Sheikh Zayed
Al Sheikh Zayed - Entrance 2,Downtown Mall - In-front of Spectra ,First Floor - Clinic 113
Telephones