Asthma Home Prevention Tips
In case your baby has allergies, the first thing to consider is how to avoid the allergic triggers, the most common being dust and dust mite. While you cannot eliminate dust, here are some things that can be done to reduce exposure and lower your baby's chances of having asthma attacks:
Cover your infant's bed mattress with special asthma-allergy-proof covers.
Wash sheets, blankets, pillows, throw rugs, and stuffed animals every one to two weeks in hot water to kill dust mites.
Limit stuffed animals in your baby's room or reduce the time your infant spends playing with stuffed animals.
Consider removing pets (especially hairy cats and dogs) from your home.
Keep your infant out of rooms while you're vacuuming carpets and dusting furniture.
Consider investing in a special air filter (called a HEPA filter) to keep your baby's room clean.
Maintain the humidity in your house below 50 percent when possible; dust mites and mold grow best in damp areas.
Avoid perfumes, scented cleaning products, and other items with scents that could become irritants.
Reduce mold in your house by repairing leaky plumbing.
Keep your baby away from cigarette, cigar, or pipe smoke, as well as smoke from a fireplace.
Don't allow anyone to smoke in your home or car.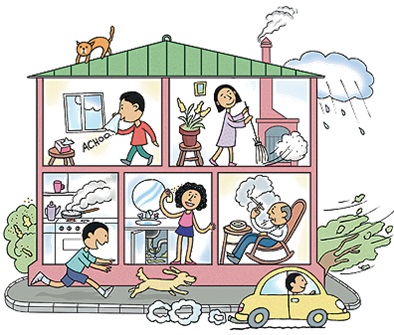 Your Baby checkup
Is my child developing normally?
what are the vaccinations that he should have taken until now?
Generate a report for my baby.
Birthdate *
Track Your Baby Vaccinations
Receive reminders by email for the Vaccination timing
Find Your Baby name
Mohandessin
21 Batal Ahmed Abdel Aziz St, 3rd floor
Telephones
01002195777
01000012400
0233048350
Beverly Hills
Beverly Hills, Building 29 services, behind Super Market Al Mokhtar, floor 1.
Telephones
El Tagamo3
Elegantry Mall, Unit 221
Telephones
01000012800 01000884592
Al Sheikh Zayed
Al Sheikh Zayed - Entrance 2,Downtown Mall - In-front of Spectra ,First Floor - Clinic 113
Telephones